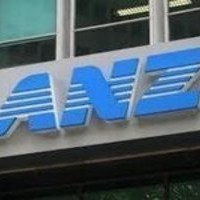 ANZ Bank has announced that it will continue to accept Bank of Hawaii business non-personal local checks …that is checks issued out of Bank of Hawaii's American Samoa location up to and until 4pm on Wednesday, August 14, 2019.
A statement from ANZ said Bank of Hawaii has advised that all business accounts and/or non-personal accounts established in their American Samoa Branch with their local routing number will be closed effective at the end of day August 16, 2019.
All other bank checks will continue to be accepted and processed as normal.
Samoa News on line had reported yesterday that ANZ will no longer accepot BOH checks starting Wednesday, August 14.
However an ANZ spokesperson said this was an error and they are moving to correct the information in the story.
The sookesoerson said ANZ accepts and processes Bank of Hawaii personal checks and all other mainland US checks under its normal banking procedures.
A joint statement by Bank of Hawaii and ASG issued on May 14 announced that Bank of Hawaii was closing its remaining operations in American Samoa on August 16.
The announcement came 6 1/2 years after BOH made its initial announcement in November 2012 of its intention to depart the territory and focus on Hawaii and West Pacific operations.
BOH response to a request from Governor Lolo, BOH delayed its departure until such time that it was satisfied that the territory would have satisfactory banking services.
In the wake of BOH's announced departure, the Territorial Bank of American Samoa, which is owned by ASG, was established.
The closure will leave just ANZ and TBAS.
BOH  has closed all its Automated Teller Machines except for the one at its branch at Tafuna.
TBAS ATMs have replaced some of the BOH ATMs.