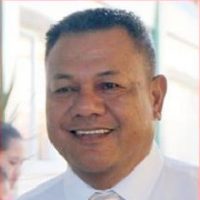 A backbencher of the ruling Human Rights Protection Party in Samoa has been rebuked by Prime Minister Tuilaepa Sailele Malielegaoi for making allegations that the proposed budget for the year 2019/2020 is unbalanced.
According to Samoa Observer, Member of Parliament for the Urban West Constituency, Faumuina Wayne Fong, had also alluded to waste of public monies during his speech on the budget debate yesterday.
"The member is not prevented from expressing his views," Tuilaepa told the House.
But he warned that cabinet members are not fools and are listening to what has been said.
"There are speeches that appear to be clear from the start but it stirs things as it comes to the end and the member is the one who is inciting things," said an angry Tuilaepa.
Faumuina had said in his speech that there are members of the HRPP that the "old man" does not want to listen to. The "old man" tag refered to Tuilaepa.
Tuilaepa said there are members who used the HRPP banner to get voted into Parliament and they should not be trusted.
"I didnt become a leader yesterday, I am far sighted," said Tuilaepa.
The Speaker Leaupepe Toleafoa Fa'afisi took issue with the member as well and urged him to take heed of what Tuilaepa had said.
He told Faumuina not to be too eager to score points and in the process offending government officials who are working in planning developments.
Faumuina told the Speaker that he was addressing some pertinent matters but Tuilaepa sees it in a different way.
Parliamentary debate on the budget continues this week.