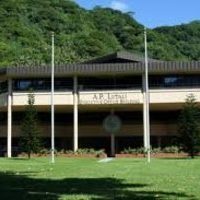 One of the current requirements for entry permits which many find cumbersome, that is obtaining approvals from matai, village mayors and district governor designees, will be removed under the proposed changes to immigration law which the Attorney General's Office is planning to implement in August.
Currently, the law states that any person or group traveling to American Samoa for the purpose of visiting family, friends or for cultural or religious exchanges must provide approval of the matai or senior member of the family.  For a religious exchange, approval is needed from the head of the church in American Samoa, the pulenuu, district governor or designated representative, round trip tickets and a valid passport that will not expire during the visit.
Under the proposed changes, the requirement for approval of the matai and pulenuu or district governor designee will no longer be necessary. Instead, all that's needed is a valid entry permit issued by the Attorney General, a valid passport or other travel document that will not expire during the visit and round trip tickets or proof of onward passage.
As we reported yesterday, the cost for an individual entry permit that allows a person to enter and remain in American Samoa for 30 days will be $50, up from the current $40.
The permit may be extended for another 30 days at the cost of $50.
Copies of the proposed rule being adopted under the American Samoa Administrative Code, can be obtained from the AG's Office or their website www.legalaffairs.as.gov/notices-downloads
Public comments are accepted up to July 17 and the changes are to take effect August 1, 2019.