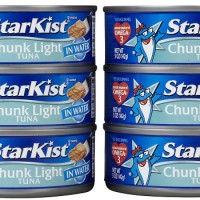 A hearing to sentence StarKist & Co. on price-fixing charges has been delayed until August as a judge wants more information about whether the US cannery can sell an investment in a South Korean bottle-making firm in order to help pay a fine that could amount to $100 million.
Undercurrent News reports that during a June 12 hearing before San Francisco, California-based Federal Judge Edward Chen, prosecutors sparred with StarKist's lawyers over the company's ability to pay any fine, which will range between $50m and $100m.
StarKist, which is owned by South Korea's Dongwon Enterprise, has claimed that paying the maximum, on top of expected settlements with victims of the price fixing, could "bankrupt" the company. As previously reported by Undercurrent News, the Department of Justice (DOJ) had accused the cannery of having depleted its cash reserves in order to qualify to pay a lower fine.
Each side hired experts to evaluate the cannery's ability to pay, but their conclusions diverged. According to minutes of the June 12 hearing, Judge Chen's attention has now turned to StarKist's $155 million investment in South Korean bottle maker Techpack Solutions.
According to an article in The Korea Economic Daily dated October 2016, Techpack is 56% owned by Dongwon affiliate Dongwon Systems and 24% owned by StarKist. A private equity firm, EQ Partners, owns the rest, but plans to sell this stake to Dongwon.
The possibility of StarKist selling its $155m stake in Techpack, a manufacturer of glass and plastic bottles, came up at the hearing, the minutes state.
The minutes further stated StarKist claims it cannot sell TechPack pursuant to current loan agreement absent lender's consent. StarKist also states it would be difficult to liquidate its interest in TechPack. StarKist did not state ownership of TechPack was essential to StarKist's continued viability as a business.
However, Chen asked both sides to brief the court on "whether it is possible and feasible to sell, finance or otherwise derive cash from its TechPack interest". The court reminded the parties it is StarKist's burden to show inability to pay".
Sentencing has been postponed until August 7.
The DOJ said in a memorandum released in May that under US sentencing guidelines, the conduct that StarKist pleaded guilty to would require it to pay a fine in the range of $120m to $240m if it weren't for a statutory cap limiting the maximum fine to $100m. The company is claiming inability to pay "based on financial projections created during pending litigation that grossly inflate its hypothetical future civil damages and substantially undervalue its estimated future earnings", prosecutors said.
Although specific descriptions of StarKist's alleged actions were redacted, the DOJ said that the company is "depleting its cash reserves by accelerating business-related expenditures in an attempt to avoid paying a guidelines fine".
The government had said that evidence suggests StarKist is "the overwhelming market leader" among shelf-stable seafood suppliers, a category that includes the company's rivals Bumble Bee Foods and Tri-Union Seafoods Chicken of the Sea brand, which is ultimately owned by the Thai Union Group.