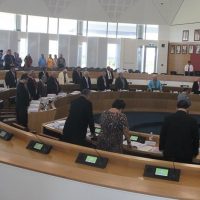 An Arms Amendment bill will be introduced into the Samoa Parliament this morning designed specifically to allow the importation of "special" arms for the Pacific Games next month.
According to the Police Commissioner, Fuiavailili Egon Keil, there is no need to be alarmed at the proposed amendments.
"It is for the purpose of the Pacific Games so it does not mean they can be used outside of the Games," he told Parliamentarians during a briefing yesterday.
The bill will also give the Minister of Police the discretion to authorize activities the arms will be used for.
Members showed some concern over the amendments, in particular the powers it will give the minister.
The commissioner pointed out that the last time Samoa hosted the Pacific Games, there was no law governing the use of firearms in competition.
This prompted another MP to ask why it was now necessary to introduce the amendments when nothing was done at the last Games.
The commissioner said there was a plan to ensure the safety of all concerned.
It is expected that more concerns will be heard when the bill is up for discussion in the House.