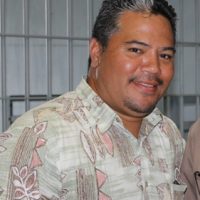 Treasury has announced that it will be releasing another batch of locally funded tax refunds tomorrow, May 15.
This would be the second batch of tax refunds released by Treasury so far …the first one issued last month was also for locally funded refunds only.
The batch out tomorrow are for those who filed their 2018 taxes from January 25th to Janaury 29th.
The amount was not included in the announcement but according to Acting Treasurer Keith Gebauer it's just over $300,000.
The notice said that for those taxpayers expecting tax refunds including the Additional Child Tax Credit (ACTC), "please be informed that all are on hold for now as we await the (ACTC) funds from the Internal Revenue Service and the US Department of Treasury.
Treasury apologizes for any inconvenience and regrets the delay.