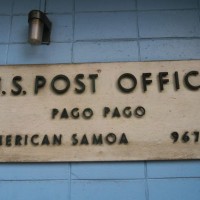 A substantial quantity of crystal methampethamine was discovered in a package that came through a Post Office box today.
A woman who went to the Post Office to check on her mail told investigators that it's not the first time that a box with her uncle's name on it, was sent to the mail box which belongs to her late mother.  She claims that each time she returns the package.
Since a customs dog alerted near the package, an agent told the woman that they needed to inspect it.  The woman said she would not take responsibility for the box or what was in it.  After the discovery, the woman was taken in for questioning first by Customs and then the case was referred to the Vice and Narcotics Division.
Reliable sources said the amount of ice found in the box was 11 pounds.
When asked for comment, Acting Treasurer Keith Gebauer declined to confirm or deny the incident or answer any of our questions.