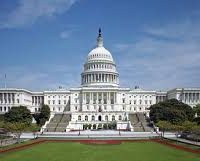 American Samoa is receiving $22,678 in Compact of Free Association funding for Fiscal Year 2019.
This funding is to help defray costs associated with increased demands placed on health, education and social serv ices or infrastructure related to such services provide to individuals who have migrated from the Freely Associated States to the US jurisdictions of Guam. Hawaii, CNMI and American Samoa.
The funding is based on an enumeration by the US Census Bureau of the number of people from the FAS who have migrated to Hawaii and the Pacifix territories,
The 2018 enumeration puts the number of FAS migrants on Guam at
18,874, an increase of 9% from 2013 that accounts for 11% of the total Guam population.
The number of FAS migrants in Hawai'i increased by 12% increase
to 16,680, a number that accounts for approximately 1% of the total Hawai'i population.
The CNMI showed a decrease of 5% in the FAS population to 2,535, accounting for 5% of the CNMI population, and American Samoa had no change holding at 25 individuals, at less than 1% of the total American Samoa population.
A total of $34 million is being disbursed for FY2019 :
Guam gets $16,835,958
Hawai'i $14,880,034
CNMI $2,261,330
American Samoa $22,678