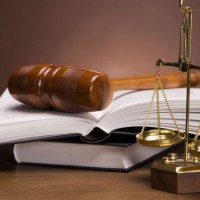 A woman convicted of stealing $118,00 from her former employer  has been sentenced to 9 months in jail as part of a five year probation.
Jennifer Atafua has been incarcerated for 6 months and will be released on July 23rd.
She was actually sentenced to 20 months imprisonment but the court deferred all but nine months of her jail sentence.  She was also fined $2000 and ordered to pay restitution of $250 a month to her former employer Forsgrens Limited.
Associate Justice Fiti Sunia said that the court is persuaded that the defendant is someone who is expected to understand the correct behavior that is expected of her.
He referred to the statement by Atafua's attorney that her behavior was an error that is expected from time to time.
Sunia said the defendant made a big error, one that resulted in the loss of $118,910 to people who trusted her and separated her for six months from her children.
He said the court believes the defendant is a suitable candidate for a probated sentence however the challenge for the court is the level of deterrence not just for the defendant but for others.
He said this was not the first time that the court has faced this challenge but every case has different circumstances.
The judge, noting that the crime was committed over two years, asked Prosecutor and Assistant Attorney General Christy Dunn why it wasn't detected earlier.
According to Dunn, the defendant handled the company's finances and had the full trust of her employer.  It wasn't until Mr. Forsgren started going over the books that he noticed a discrepancy between the collections and bank deposits.
Earlier, the court heard testimonies from Atafua's husband and her spiritual mother Pastor Amy Tavai, who described the mother of two as a loving, hard working, kind and dependable person.  They also pleaded with the court to give Atafua a chance to return home and look after her children.
The defendant also asked for forgiveness from her family, her church, her spiritual parents and her former employer.