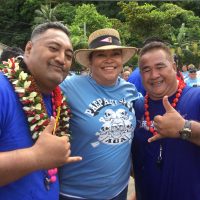 At a meeting with Fautasi captains after today's race, Acting Governor Lemanu Peleti Mauga announced the official race results.
1. Paepaeulupoo
2. Manulele Tausaga
3. Fuuao
4. Taema
5. Iseulaolemoana
6. Fealofani Samoa
7. Fetu ole Afiafi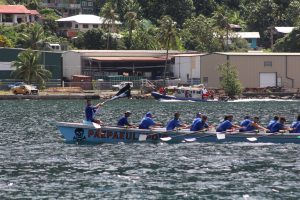 Soliai Tuipine, speaking on behalf of Manulele Tausala, said that there were problems with the start of today's race and pointed a finger at the Captain of the Paepaeulupo'o whom he said was in front of the other Fautasi when the gun went off.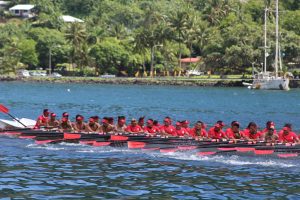 He said this is what happens every year with the Aua captain and if the committee doesn't do anything about it now, he will continue to disobey the rules.
Gaoteote Palaie Tofau, Captain of Vatia's Fuao said while he also noticed an unfair start, he cannot protest the results because the gun did go off. Gaoteote said he will abide by the Committee's decision.
The Matasaua Captain Malaepule Fuega Moliga did not hide his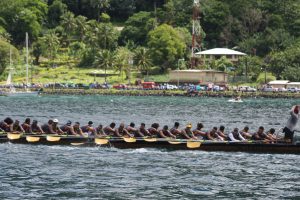 disappointment saying that the committee seemed more concerned about the race and forgot about the safety of their children. He said the Matasaua was submerged in water but they didn't get any help and their boat and crew had drifted close to the airport by the time help arrived.
He was of the opinion that the committee should have called off the race and see to the safety of the crews. Aeto and the Fono boat also took on water and were unable to race.
Captain of the Paepaeulupoo Leonard Liufau Sonoma who arrived late to the meeting said Aua obeyed instructions and was lined up with other Fautasi when the gun went off.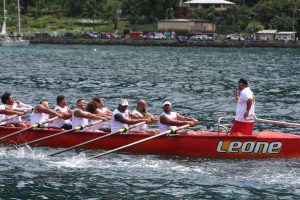 His statement was backed up by Acting Governor Lemanu who said that when the committee saw that all the boats were evenly lined up, the gun was fired.
After nearly all the captains had their say the consensus was to let the results of the race stand.
Senator Soliai suggested that the purse for the race be evenly split among all the Fautasi including the three that were unable to race.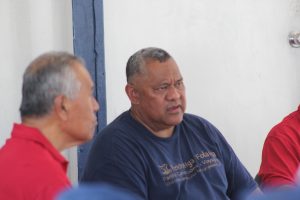 But others didn't agree with this and suggested that it be left up to the Committee to set the amounts to give to the three Fautasi.
It was also suggested that the three longboats, Matasaua, Aeto and Fono Fautasi have a race on Monday. But the idea did not receive any support and the Committee decided in the end that today's race would be the only race for the 2019 Flag Day.