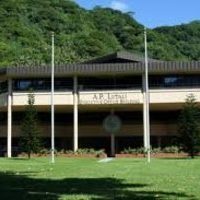 265 taxpayers are the first to receive their tax refund checks from Treasury today.
Treasurer Ueligitone Tonumaipea announced yesterday that only local tax refunds are included in this first batch.
The Additional Child Tax Credit refunds are on hold until further word from the Internal Revenue Service and US Treasury.
Tonumaipea said  the 2017 Tax Cuts and Jobs Act changed many aspects of our tax law and there was a modification to the law  with regards to  claiming the ACTC.
He said this change is being reviewed by the IRS and US Treasury.
Meanwhile Monday, April 15  is the deadline to file taxes for 2018.
Tax Office Manager Vaaimamao Poufa said if more time is needed  taxpayers have to fill out Form 4868 and submit it to the Tax Office on or before April 15. The extension is for six months.
Poufa reminds that  the extension is only an extension to file and not an extension to pay.
So if a taxpayer is expecting to pay, it's advisable to make a payment with the extension to avoid any penalties.