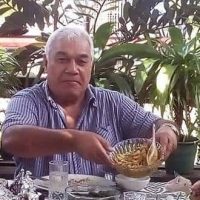 A matai in Samoa has called on the Electric Power Corporation to stop a proposed hydro dam planned at Alaoa.
According to Newsline Samoa, Galumalemana Afereti Tuiletufuga Hunkin, a matai from Apia with traditional land ties to the area affected, wanted the project stopped, fearful of the dangers the proposed dam may have on the safety of the people.
At a stakeholders meeting to discuss the dam project this week he reminded that his was one of the families which suffered greatly from the flooding in 2012.
He said their family cocoa plantation was completely destroyed but thankfully no life was lost.
He said his fear is for the future generation in their family some of whom may want to live in this area.
EPC Board member, civil engineer Fonoti Perelini Perelini told the meeting there was no need to worry as the dam has been designed to stand up to the forces of nature.
He explained that its designed for 1 in a 200 year flood in comparison to the dam damaged in 2012 which was designed for 1 in a 100 year flood.
"The public has no need to worry. We are praying that the Spirit of God directs us in ways to protect the families living around this area," Fonoti told the meeting,
Consultations with stakeholders will continue before construction starts next year.