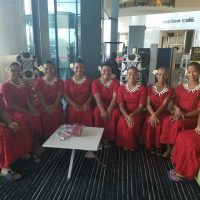 Team Amerika Samoa have much to be grateful for on the road to Abu Dhabi.
The team received notice Friday that Acting Governor Lemanu P. Mauga donated $10,000 on behalf of ASG to  support the delegation at the 2019 Special Olympics World Games (SOWG) in Abu Dhabi.
Lemanu gave encouragement and best wishes to the team at a church service held before their journey to United Arab Emirates on March 5.
"Special Olympics Amerika Samoa started fundraising since 2017 with no expectation of such generosity.  We all send a message of gratitude for the Lt. Governor's leadership in supporting a great opportunity for our athletes to participate at this global level," stated Chairwoman TafaTua-Tupuola.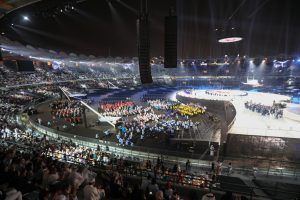 "When we got the news about the donation, we told the athletes and this was such a motivational boost for them here in UAE.  Breakfast conversation between athletes was about how they are never selected to represent their school or community in sports. Being a part of the Special Olympics movement will definitely leave a heart-print impression of a lifetime."
"On behalf of Special Olympics Amerika Samoa, we have much to be grateful for with the donation from the American Samoa Government. We say Lau pule lea – from the United Arab of Emirates."