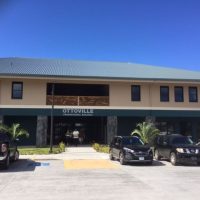 Classes continue at the local campus of Argosy University but uncertainty looms among students and faculty over the status of the institution.
This after the federal court in Cleveland, Ohio placed the parent company of Argosy University Dream Center Education Holdings (DCEH) LLC under receivership.
The action was in response to a complaint filed by Digital Media Solutions accusing DECH of failure to pay debts of more than quarter of a million dollars.
In federal receivership a legally appointed receiver acts as a custodian of the company's assets or business operations as it works out legacy leases, contracts and claims and restructures debt. The receiver may find a buyer for Argosy University to help pay of (DCEH) debts.
However if Argosy University is sold, there is no guarantee operations will continue as before.  The current or new owners would still need to address accreditation issues.
Faculty and students questioned by KHJ News said they are still working and taking classes and they've been told that it's business as usual.
Argosy University students in Hawaii were notified last month that the accreditation body for Argosy, Western Association for School and Colleges, Senior College and University Commission issued an order to show cause to Argosy on January 19.  This action means that the institution's accreditation will be terminated within one year of the order date unless the institution can show cause as to why such action should not be taken.
The students were informed that in accordance with Hawaii law, if a school loses its accreditation, state authorization may also be revoked which means the school would no longer be allowed to operate in Hawaii.