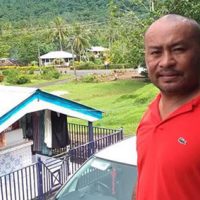 Tala Pauga, the instigator of a protest last year against Prime Minister Tuilaepa Sailele Malielegaoi in Brisbane, Australia in which a pig's head was thrown, says his protest was against the corruption within the ruling Human Rights Protection Party and not an attack on the Prime Minister.
Newsline Samoa says Pauga, a citizen of New Zealand, Australia and from the village of Manono-tai, said his action was misinterpreted by many.
"I wanted the Prime Minister of Samoa to hear the people out of Samoa who are suffering in silence because of the politics of his government. The corruption and a lot of other stuffs were the reasons why I carried out my protest. It was not an attack on the PM but it was a protest to political (affairs)."
In Samoa to visit family, Pauga said he was trying to raise awareness on the issues and to get the Prime Minister's attention to do the right thing for the people of Samoa.
He said, "Samoa is a democratic nation and its people should voice their opinion on the matters they know are out of place."
"If democracy is all about freedom, then it is (crucial) to understand that this is your land, this is your country. You can voice your opinion because you are free to do so."
His protest got him in hot water with the Australian Police who charged him with disturbing the peace.
Pauga said the charges were later dropped.
Photo: Newsline Samoa