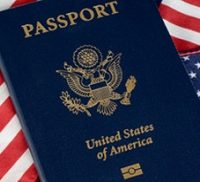 Officials from the US State Department Passport Offices in Honolulu and Los Angeles are currently in the territory.
Chief Immigration Officer Peseta Dennis Lutu who met with the team yesterday says the group includes the Manager of the US Passport Office in Honolulu, Linda Larson and a new special agent in charge at the Honolulu Office.
He was informed that there are active cases of passport and visa fraud by individuals who came from the territory to the US and the federal officials would be seeking assistance from local authorities for their probe.
He said the cases involve not just American Samoans but people of other nationalities who migrated from American Samoa.
The cases include those who visited on visas and did not leave when their visas expired and used fraudulent means to be allowed to remain in the US.
The officials will be back in January and will bring their big boss from Washington DC.
The officials who leave tomorrow night will also be meeting with the Attorney General, and Homeland Security Department.