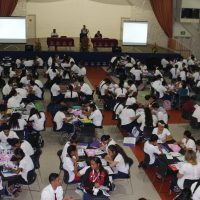 More than 200 students from public and private high schools and the American Samoa Community College packed the Lee Auditorium this morning for the annual HOSA or Future Health Professionals State Conference.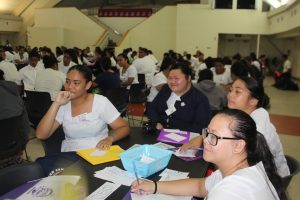 HOSA promotes studies and careers in the health sector.
The students all wore the same uniforms and rather than sit in their own school groups they were grouped in teams made up of different schools.
The aim was to focus on team work and to learn from each other, even though they are from competing schools.
Before the students got down to learning activities they heard from keynote speaker Florence Wasko who is no stranger to high school students being the only licensed athletic trainer tending to high school sports events.
Ms Wasko focused her remarks on the HOSA motto of Define your Purpose.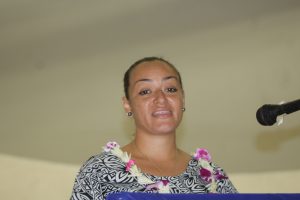 Play Audio