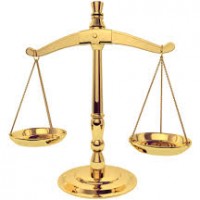 Today is the second day of the jury trial of former school teacher Iosefo Alo who's accused of giving crystal methamphetamine or ice to a student to sell, last year.
Alo is charged with one count of unlawful distribution of a controlled substance, a crime carrying a sentence of not more than 20 years in jail or a fine of $20,000 or both.
The Samoa News reports that in opening arguments yesterday the prosecutor, Assistant Attorney General Laura Garvey summed up that on October 6 last year a student at Tafuna High School brought a glass pipe containing a white crystalline substance to school.
A security guard saw two students smoking something and took them to the office for questioning.
A search of a bag belonging to a student identified in court documents as CK found a glass pipe with a white crystalline substance and a lighter wrapped in a  red shirt.
Police were called and during a police interview CK said he smoked ice with Alo inside an outhouse near the defendant's home in Laulii.
And on October 6th, Alo gave him a glass pipe loaded with ice and told him to sell it for $30 cash or marijuana joints in return for the ice.
Defense Attorney, Assistant Public Defender Rob McNeil said the case is about who gave the methamphetamine to CK.
McNeil told jurors it wasn't  the defendant who gave the meth and there is no proof to back the government's allegation.
He said no one witnessed that happen and these are just allegations against his client.
Four females and two males are jurors in the case.