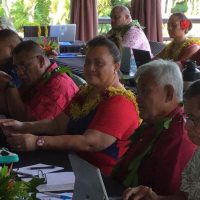 A delegation of about 30 from the territory are in Samoa for the 8th Annual Bilateral Health Summit between Samoa and American Samoa.
The summit December 6 -7th in Savaii has the theme "Pandemics/Epidemics and Challenges on our Small Populations."
The theme coincides with the 100th anniversary of the great influenza epidemic which decimated Samoa's population but left American Samoa untouched due to quarantine measures for incoming vessels.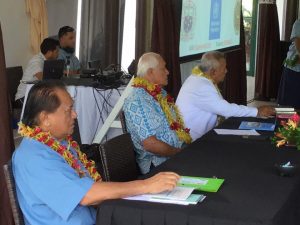 The delegation from American Samoa includes health officials, lawmakers, priests and pastors, and educators.
LBJ Hospital CEO Faumuina John Faumuina and Deputy Director of Health Fara Utu are leading health authorities to the summit.
Participants will review past population health challenges and threats, contextualize developments and map the way forward.
They will also share best practices, knowledge and strategies for global health security and identify approaches for integrating programming for Non Communicable Diseases and Communicable Diseases to holistically strengthen primary health care.
The conference is partly funded by the World Health Organization which is paying for 28 of the participants from American Samoa.
Samoa and American Samoa take turns hosting the annual summit.
Photos: Leua Aiono Frost