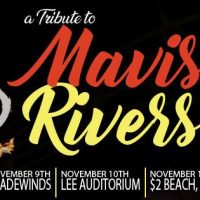 As the Samoana Jazz and Arts Festival tunes up for their 5th annual event which will celebrate the life of Samoa's Queen of Jazz Mavis Rivers, sponsorships continue to come in to help with their efforts.
Yesterday the Pago Pago Trading Company chimed in with a platinum sponsorship of $10,000 for the event.
CEO Ella Gurr was on hand to present their donation.
Play Audiojazz-ella-gurr
Aliitama Sotoa vice chairman of the Samoana Jazz and Arts Festival Board accepted the sponsorship on behalf of the Board.
Also present at the presentation were board members Vaitoa Hans Langkilde and Peta Siulepa.