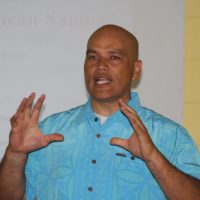 More than 30 people turned up for the first town hall meeting of the American Samoa Civic Engagement Coalition, a newsly formed community organization which aims to bring the voice of the people to those in positions of authority and policy makers and provide a forum for residents to voice needs and concerns.
The couple behind the group, Luisa and Kenn Kuaea, made it clear that they are not anti government and not adversarial, but rather be a bridge between the government and the people.
At last night's meeting they explained the concept of civic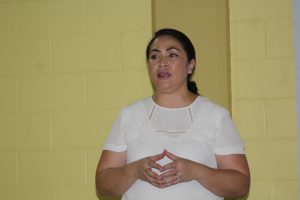 engagement and illustrated through videos and photos examples of non political civic engagement they or groups they're affiliated with have been involved in both here and in Samoa.
The Kuaeas, both US born Ameircan Samoans who have returned to live here, have partnered with US organizations to sponsor screening for rheumatic fever and also successful summer reading programs for the past two years.
In the state of Utah they also got behind a drive to elect Pacific islanders to boards.
Luisa Kuaea said one of the goals of their organization is to initiate legislation.
Play Audio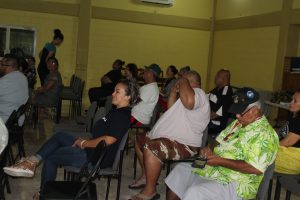 A member of the Election Office staff, Palaita Tusi Suiaunoa, spoke about voter registration and Igafo Maria Brown spoke about efforts by the Veterans of Foreign Wars  to register more members and obtain more benefits for veterans and dependents as well as  scholarships now available through their organization.
The next monthly meeting of the group will invite candidates running in the November 6 faipule elections.
Those attending last night's meeting voiced questions and issues that they wanted the candidates to address.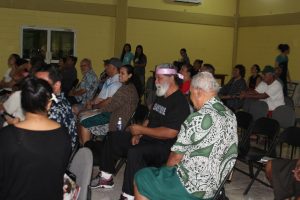 The included conditions of roads, education, why the cigarette tax revenues are not going to health initiatives, if lawmakers do any research before they vote on legislation and demcriminalizing marijuana for medicinal purposes.