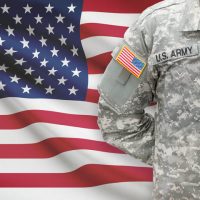 The U.S. Embassy in Apia is distancing itself from a newspaper article regarding strong local interest in joining the US  Armed Services.
The Newsline newspaper had reported that Robert Faamatagi Tamasese has been designated as the US Army point of contact for Samoa.
He told the newspaper that He has been targeting schools like St Joseph's Coloege and Pesega as well as the National University of Samoa in the Army recruitment drive.
In a statement released yesterday following the Newsline Samoa story, the embassy said it did not have any details at this time regarding U.S.military recruitment efforts in Samoa.
It went on to say that media would be refered to the Department of Defense for more information.
"Please note only U.S. Citizens, Nationals, and Legal Permanent Residents can join the U.S. Military," said the release.
If you are a qualified U.S. Citizen, National, or Legal Permanent Resident and would like to enlist, please visit https://www.usa.gov/join-military.
Information about the Armed Services Vocational Aptitude Battery exam and how it is scored is available at http://official-asvab.com/index.htm.