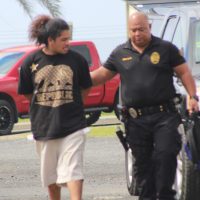 Armed policemen conducted a raid of the Aute premises between Futiga and Malaeloa this morning.
KHJ News was at the vicinity of the substation west when a convoy of DPS trucks and SUVs turned in after executing the raid.
Earlier a woman believed to be the owner of the Aute and many young people were  transported to the substation.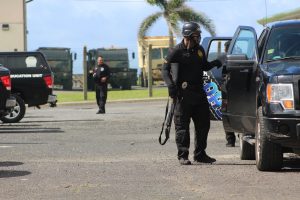 About an hour later a young man with long hair was brought in by himself in handcuffs.
According to information received by KHJ News after the first group of people rounded up from the Aute were brought to the substation,  the cops rushed  back to the Aute premises.
The police vehicles were apparently shot at as they arrived.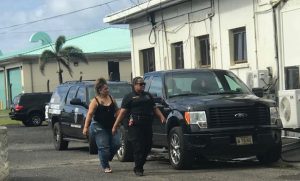 The young man who was brought in later was apprehended during that response.  However another suspect managed to elude police and is still at large.
KHJ News understands that a large quantity of drugs was seized during the raid.