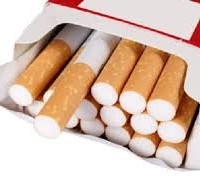 The administration is proposing a 3 cent hike on the tax for cigarettes, cigars and smoking tobacco.
The additional tax is earmarked for the American Samoa Community College.
At present the tax on these items is 30 cents per  cigarette or cigar and for each 10 grams of smoking tobacco.
Current law has 50% of the tax on tobacco products being deposited in the General Fund for appropriation by the legislature and the balance is earmaked for repayment of the American Samoa Economic Development Authority bond repayment.
According to the proposed bill, only 41% of the tobacco tax will be deposited in the General Fund while 9 percent shall be earmaked for the operation of the American Samoa Community College.
There's no change in the portion earmaked for repayment of the bonds.
Governor Lolo Moliga said smoking related health risks pose a real and present threat to residents of American Samoa and tobacco taxes are a proven strategy to reduce smoking.
In addition,  the health risks and consequences of smoking raises the overall health care spemding in the territory and places a tremendous burden on our fiscal resources.
He said the administration recognizes the financial difficulties of the American Samoa Community College and while the new tax is a burden it will help provide secure, earmarked funding for ASCC.
"This means more opportunities for our youth to receive a quality education at  a reasonable cost," wrote the governor.
ASCC presented with its FY2019 budget request to the Fono reports detailing how much ASG owed ASCC in subsidies according to the formula that's provided by law.
Under that formula the college should have received $17.2 million for FY2018 however only $2 million was approved.  Actual subsidies received by the college for FY 2018 was $1.9 million.
The college recommended several funding sources to cover the annual ASCC subsidies. These include a 2 cent hike in the fuel taz, a sales tax of 1 cent , a 2 cent hike in excise taxes and attracting international exchange students.