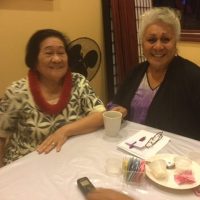 Pae ma le Auli, a community organization which advocates for women and promotes traditional solutions for social issues, is hosting an Open Community Awareness Forum focusing on the bill to rise the age for marriage for females  from 14 to 18 years old.
Six panelists will discuss the bill and other associated issues.
The panelists are Pastor Enesi Enesi. Fainuulelei Alailima Utu- Director of the American Samoa Legal Aid Services, Dr. Celestine Nix of the Department of Human and Social Services,  Dr. Bethel Muasau Howard of the Department of Health, Taifita Solomona who heads the Vital Statistics Office and a Kanana-fou High School student, Aso Vea.
The forum will be held tomorrow, Thursday, August 9 at the VA Center from 4 to 7 pm and the public is invited.