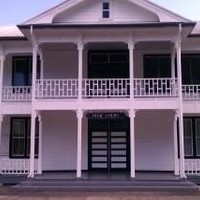 A defendant charged following drug raids in Taputimu and Alofau in November last year, Taisia Lemalie, has entered a plea agreement.
The taxi driver was charged with unlawful possession of a controlled substance, methamphetamine, a felony carrying a maximum sentence of five years in prison and or a fine of $20,000 or both.
However, under a plea agreement with the government, Lemalie plead guilty to a lesser charge of unlawful possession, carrying a reduced sentence of not more than 5 years in prison and a fine of not more than $5,000, or both.
Lemalie admitted  that on November 9, 2017 when police pulled over his taxi, he had a glass pipe containing methamphetamine.
The defendant will be sentenced on September 28.