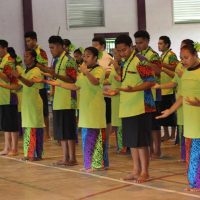 A delegation of about 100 Catholic youth from American Samoa is attending Samoa's World Day for Youth in Apia.
Members of the malaga which is led by the Director of Youth for the Diocese of Samoa-Pago Pago, Fr. Asalemo Asalemo began leaving for Apia on the Lady Naomi last week and the rest flew on inter island flights with the last group traveling over yesterday.
The local youth participants are from Ili'ili Parish consisting of Ili'ili, Pava'ia'i, Aasu/Aoloau & Faleniu.
There are also some members from Leone, Aua and Nu'uuli.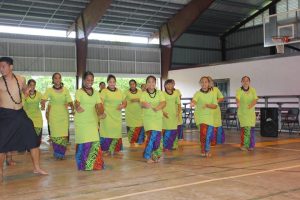 The World Day of Youth is bringing together young people from New Zealand, Australia and the two Samoa and will be opened with a Mass led by the Bishop of Samoa – Pago Pago His Lordship Peter Brown.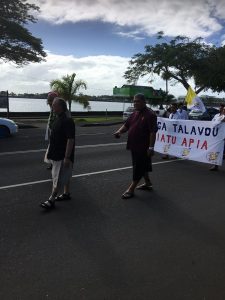 Earlier today the youth paraded though the town of Apia with Archbishop Alapati Mata'eliga and Bishop Peter Brown.  Local youth have been preparing liturgical dances and songs and will also perform cultural items.
Samoa's World Youth Day was inspired by the World Youth Day in Australia in 2008 with the late Pope John Paul II which youth from American Samoa and Samoa attended.