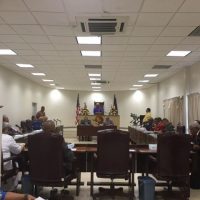 Today is the first day of the fourth regular session of the 35th Legislature.
Each chamber will convene on their own according to Fono staffers who said there won't be a joint opening session with an address by the governor.
While there's no requirement for a joint opening and a speech by the governor, it has been the practice from the past that the first day of a new session hears remarks by the governor on legislative proposals his administration would be submitting.
The Fiscal Year 2019 budget is usually the main bill that would take up lawmakers' time in the final session of each year.
But there are also left over legislation from the last session, for example the bill to increase contributions for the Retirement Fund.
According to the Chairman of the Retirement Fund Board of Trustees, Vaanatiu Tofala Iafeta, they are hopeful that the bill now before the Fono will be decided in this session.
The House approved an increase for members only but the Senate voted to also increase ASG's contribution, and a conference session to iron out differences failed to reach a version that both chambers would go for.
The House bill was therefore tabled till further notice.
Also remaining from the previous session is a bill to regulate money transfer businesses.
House representatives have told KHJ News that several events which happened while the Fono was out are very serious nd they hope to address them in the opening days of this session.
They include the discovery of packets of methamphetamine in the LBJ Hospital mail,  reports of special treatment for tax refund checks, and the financial health of the Retirement Fund.