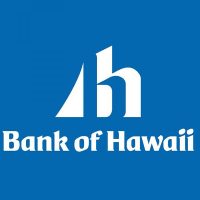 Bank of Hawaii is again offering the Small Buisness Revitalization and Development Grant to help stimulate small business development in American Samoa.
A release from BOH said their ultimate goal is to create economic stability and maintain a superior quality of life for families in the territory.
The grants are for $5,000 each and will be awarded on the basis of impact to the business and economic benefit to the community.
Submitting an application is not a guarantee of funding.
To be eligible, applicants should have demonstrated a track record in operating a business or management experience.
Past grant awardees are not eligible for this year's program as BOH is seeking new requests from business it has not yet assisted.
If not already completed, grant awardees are required to successfully complete either one of the following before Friday, August 10:
American Samoa Small Business Development Center small business training program
Bank of Hawaii Smart Money small business financial education training.
Grant awardees are also expected to report to the bank on how the grant has made a difference to their business and the community on or before Tuesday, October 30, 2018.
The deadline to submit grant applications is Friday, August 10, 2018.