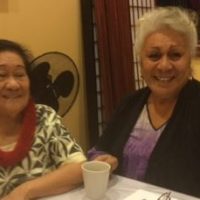 Pae  ma Auli, a women's advocacy group that is promoting a return to old traditions to solve some of the territory's problems have released the results of their survey regarding the marriage age of girls.
President Leiataua Leuga Turner said their main aim in conducting the survey was to get residents' input and gauge their knowledge of the law which sets the marriage age for girls at 14 and for boys at 18.
In the last Fono session the House unanimously approved a bill to raise the age of marriage for girls to 18 however the Senate killed the bill.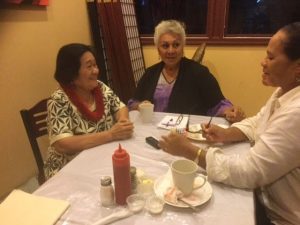 Pae ma Auli received help from the ASCC Business Class in tabulating results of the survey which was answered by 506 people.
The questionnaire was distributed in private high schools and the community.
The main question was, "Do you support 14 as the marriage age of girls?"
3% answered yes and 97 percent answered no.
The majority favored raising the age to 18 or even 21.
62% of the respondents were women and 38% were male.
The respondents ranged from 10 years old to 50 and above with the majority being in the under 19 year old group.
16 percent of the respondents were parents.
36 percent of those who wanted to raise the age of marriage for girls recommended that girls be allowed to continue their education and seek professions in the medical, legal, and other fields.
29 percent said girls should be allowed to develop socially and mentally and be equipped in their responsibilities as tamaitai Samoa.
President of Pae ma Auli Leitaua was pleased with the response to the survey and the results.
Play Audio