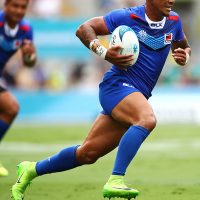 Manu Samoa Sevens Captain Alatasi Tupou pleaded guilty to a charge of driving under the influence and driving without a license, but he discovered he still had more legal problems to face.
Talamua Online reports that the court heard Tupou had an oputstanding warrant from 2016 on assault charges.
District Court Judge Rosella Papalii granted permission to put aside the assault charge to be investigated by the Family Court and set sentencing for June 20th.
Tupou, who is currently on a two week suspension handed down by the Samoa Rugby Union, was represented in court by former Manu Samoa international Donald Kerslake.