The first Federal Pathways Open House held today at the National Weather Service in Tafuna was described by sponsors a "real success."
Several hundred seniors from private and public schools and students of the American Samoa Community College participated in the day long event which was aimed at attracting the students interest in federal job opportunities.
The agencies which participated included the Fedeeral Aviation Administration, National Marine Sanctuary, US Coast Guard, US Army, National Park Service, Department of Interior, USDA and National Weather Service.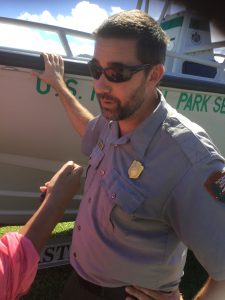 The Red Cross was also represented.
Jason Bouledon of the National Park Service was very happy with the turnout.
Play Audio
Jason Galeai of the Tafuna Class of 2018 said he learned a lot.
Play Audio