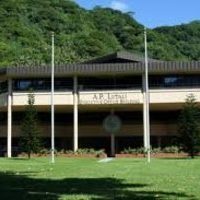 Here's news that many have been waiting for especially with graduations and summer vacations coming up.
Treasury is releasing $2.1 million in tax refund checks on Friday.
Batch No 7 includes $1.1 million in Additional Child Tax Credit checks, paid by the Internal Revenue Service and $790,623 in local refunds paid by ASG.
Acting Treasurer Tina Vaa says that the batch which will be released Friday covers tax filings of February 5-14.
Although Treasury continues to tell those expecting refund checks that the release of checks goes by the filing dates, KHJ News has received confirmation that a select group of government officials or relatives of government officials had their refund checks released ahead of many others who filed before them.
A senior employee of the Tax Office said they were confused when told that the release of those checks was done on the instructions of Governor Lolo when in the last filing season, the governor wrote a memo putting a stop to the release of refund checks that did not follow the filing date but based on requests for funerals and off-island medical treatment.