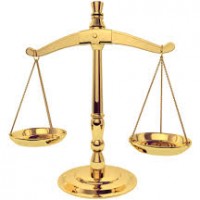 In closing arguments in the trial of former correctional officer Okesene Alo, Deputy Attorney General Lornalei Meredith said the sworn duties of the defendant is to protect children at the Juvenile Detention Center,
But instead the defendant preyed on their vulnerability and gave them drugs, beer, and allowed them to leave the detention center repeatedly.
She said Alo encouraged the juveniles to break the law.
Meredith said these children were sent to the detention center for hopes of a brighter future but the defendant stole this from them when he exposed them to his unlawful actions.
Meredith stated that "these children were held accountable for their crimes and today you Okesene Alo should be held accountable for yours."
Then one by one the prosecutor went down the list of counts against Alo and gave a brief summary of evidence that the prosecution produced to prove the defendant's guilt.
Meredith asked jurors to do what the defendant failed to do and that is to protect the children of the territory.
Defense attorney William Olsen reminded jurors that Okesene Alo is presumed innocent until or unless the government proves beyond a reasonable doubt that he's guilty.
Olsen drew the jury's attention to what he said were "missing gaps" in the prosecution's case – lack of physical evidence or inaccurate and/or inconsistent testimonies by their witnesses.
He said the government has not once submitted a single piece of physical evidence to back up the drug charges: no photographs, no evidence logs, no drug test information, he said.
Olsen asked rhetorically: Where are the drug tests? Where are the tests done by the detectives? Where's the meth, the straws?
He said there are no photographs, no evidence logs, no drug tests.
Olsen also brought out that Alo is active in church activities, teaching classes and also serving his wife's parents.
He also pointed out that the government didn't present any evidence of Alo being a bad employee.
The defense attorney claimed that the government's case relied on unreliable testimony from witnesses and the absence of physical evidence "should cause you the jury doubt."
Olsen said two former police officers now inmates were co-workers of Okesene Alo entered plea agreements with the government both pleading guilty to only two felony counts in exchange for testifying against Alo.
The two are co-defendants Alofagia Letuli and Olafou Wilson.
The jury took nine hours to reach a verdict Friday and convicted Alo of 7 counts and acquitted him of four.
Alo, who is still in prison, will be sentenced September 28th.