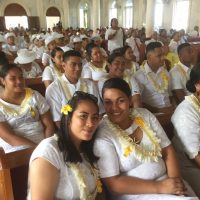 American Samoa army reservists performing mortuary functions are deploying this week to the Middle East.
They are from the 962nd Quartermaster Company. Most  of the 18 member contingent are women
They were farewelled at a church service yesterday at the Nu'uuli Congregational Christian Church of American Samoa which was packed by parents, spouses and children.
Lt Governor Lemanu Peleti Mauga told the group that they perform a very important service, making sure that the remains of soldiers who die on the battlefield are handled in a dignified manner for their families waiting for their return home.
He advised the soldiers to have faith in God and be assured of the prayers of not only their families but the whole territory.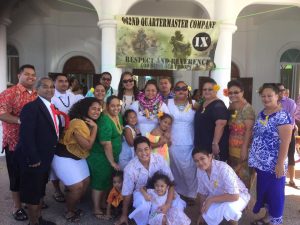 The soldiers also received spiritual counsel and well wishes from Rev. Malieituluia Leitualasa who led the service and High Chief Soliai Tuipine on behalf of the village.
Staff Sgt. Seko, the section Chief for the 962nd Quatermaster Company said the soldiers being deployed are the best at what they do.
Play Audio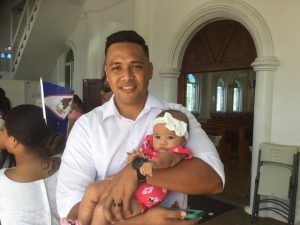 One of the soldiers in the group is George Ioasa.
Play Audio
The soldiers leaving Wednesday for up to 8 months are: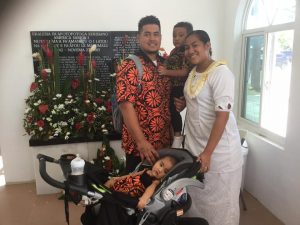 Captain Ruth Faatiga
Staff Sgt Amy Seko
Sgt Doris Pulu
Spc Leonetta Samuelu Solaita
Spc Daniel Saufoi
Spc Josephine Salipopo
Spc Sigago Samiu
Spc Nainiu Aliitaeao
Spc George Ioasa
Spc Betty Wells
Spc Mehittabell Aiono
Spc Mariah Leaumoana
Spc Daryleen Moi
Spc Sinaaletoaga Mauga
Spc Frank Mauigoa
Spc Jasmine Suakalio
PFC Roberta Puni
PV2 Salamasina Letuli.
We wish them God speed.