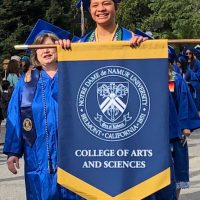 Our children continue to excel in academics, sports, and other fields, and giving the territory a positive image.
On May 5th at Notre Dame, Fremont, California, Tulimalefo'i Deenica Mauga Vaofanua graduated summa cum laude with a Bachelor's in Biochemistry.
She was awarded the Academic Achievement Award for Biochemistry and also Outstanding Service for Bio chemistry.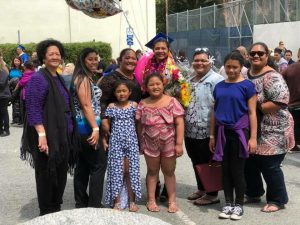 Tulimalefo'i was selected to deliver the commencement speech at Notre Dame's 2018 Commencement Mass and was also the banner carrier at the graduation procession for the School of Education and Psychology.
Tulimalefo'i is the daughter of Vaina and Maria Mauga Vaofanua of Aasu/Aoloau and Faleniu.
She is a proud product of Pavaiai Elementary School and Samoana High School.
Click here to read her commencement speech
file:///C:/Users/NEWSQUEEN/Downloads/Graduation%20Mass%20Speech.pdf