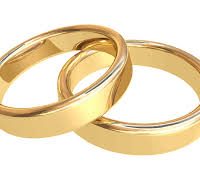 The woman's advocacy group, "Pae ma le Auli," has collected 600 out of over 1,000 survey questionnaires regarding the marriage age for girls.
President Mrs Leuga Turner says about 90 % of the returned questionnaires favor increasing the marriage age for girls from 13 to 18 or 21.
The organization conducted the survey as a means of gathering public input and to promote awareness of the current age for marriage which is 14 for girls and 18 for boys.
This follows the rejection by the Senate of a House bill to raise the age by which girls can marry to 18.
The Senate did not hold any public hearings on the bill before their vote.
Mrs Turner says the survey forms were distributed at the American Samoa Community College, private high schools and at restaurants, stores  and other public places.
She said none were distributes at public schools because the Department of Education said they had to clear the survey first.
She said, "I didn't have time to wait around so we decided to go with just the private schools. "
The survey form explains in English and Samoan that a marriage bill was introduced in the Fono by Rep. Fialupe Lutu which would make the marriage age of a female  18 years with parental permission. It says the bill was rejected by the Senate and the survey seek community input on this very important matter.
The survey asks in the Samoan language only, "Do you support 14 as the marriage age of girls?" The respondent can mark either yes or no and there's a space for comments.
Mrs Turner says they will compile the survey data this week and next week and then publicize the results.
The organization hopes that through public support for raisingt he marriage age for girls to 18, there'll be a change of mind in the Senate if the bill is re-introduced in the next legislative session in July.