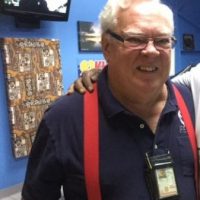 FEMA continues to scale down their operations in the territory.
So far the federal agency has registered 7,800 people seeking assistance and has awarded $18.5 million.
Infomation Officer Billy Penn with the latest:
Play Audio
Penn told KHJ News that people can still get assistance by dialing 699-2018 after Saturday.
When asked about issues with check cashing, Penn urged residents to go to the Disaster Recovery Center.
Play Audio
Meanwhile the US Small Business Administration has approved 441 disaster loan applications to businesses and residents that were impacted by Tropical Storm Gita.
The approved loan amount has reached $6.4 million and SBA continues  to process disaster loan applications as they are received.