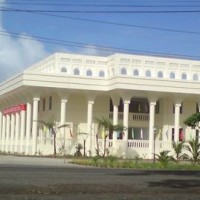 In Samoa, a 67 year old man who is the leading chief of his family is to be kept in police custody to await sentence.
The defendant, Pulemau Sione, who lives in New Zealand, was found guilty of one count of raping his 17-year-old niece while visiting his family in Samoa.
The prosecution's evidence during the three-day trial said the defendant was intoxicated at the time of the offence.
The court will pass sentence on June 8th.