Commissioner of Public Safety Le'i Sonny Thompson says the focus of the Department of Public Safety week being celebrated this week, is to highlight police officers, firemen and the correctional officers and their families.
A prayer service was held yesterday, there was a wave this morning and this was followed by an inspection.
Other activitires planned are a family day on Friday and a ball at the Lee Auditorium on Saturday.
Le't said that during the celebration, DPS wants to thank American Samoa for their support of the police.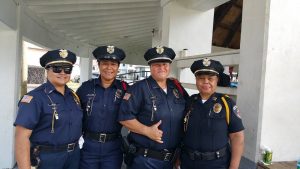 KHJ News asked in light of the complaints about sexual harassment at DPS if there was any training planned on this subject and if an effective grievance process for complainants w I'll be established.
Le'i said they have discussed this with counsels.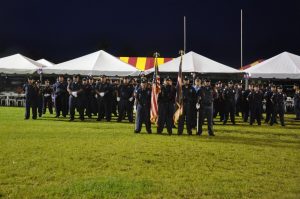 However he did not have any further comments.
The commissioner extended appreciation to all companies, departments and individuals who have contributed money and in kind donations for Department of Public Safety Week.