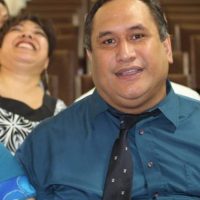 The American Samoa Legal Services (ASLA) is continuing workshops to help residents with appeals to FEMA for Gita related assistance.
According to ASLA Director, Fainuulelei Alailima Utu, ASLA has received more than 76, and counting requests, from clients or heads of households seeking help in appealing FEMA decisions or denials of applications for assistance for damages to homes or personal properties.
He explains that FEMA issues a written decision telling the applicant if they are eligible for assistance for what programs and for how much money and/or if they are ineligible for assistance and the reasons why.
If the applicant disagrees with the decision, they have the right to file a written appeal.
The appeal needs to be postmarked or faxed to FEMA within 60 days of the date of the decision.
Alailima Utu says some sought ASLA's help in appealing their denials but they were too late because they had handled their own written appeals without an attorney's assistance and FEMA declined their appeals …the decisions are final.
At this point, the most common denials for which clients are seeking ASLA assistance are related to insufficient damage followed by failed identity verification of the applicants.
ASLA is referring most of the FEMA appeals to stateside volunteer attorneys who have been recruited by the American Bar Association and admitted pro hac vice by the Chief Justice to assist with FEMA appeals.
Alailima Utu expressed appreciation to the outside attorneys helping with the FEMA appeals.
100 plus stateside volunteer attorneys signed up to help Cyclone Gita victims, and Alailima Utu understands from ABA's coordinator for Disaster Legal Services Andrew VanSingel, forty plus stateside volunteer attorneys, have also provided their certificates of good standing for pro hac vice admission to help Cyclone Gita victims.