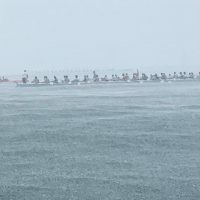 The 2018 Flag Day Fautasi Race has now been postponed to 10am Monday, April 16.
This was announced at a meeting of the Flag Day Committee and fautasi captains after today's race  was called off due to harsh weather conditions.
A member of the Committee said everything was alright until close to the scheduled 2 pm start then the rain started pounding and heavy fog set in.
He said it was impossible to see all the fautasi or even communicate with them.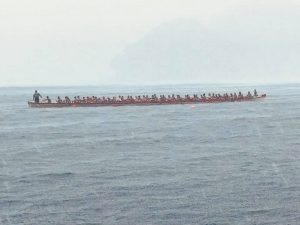 After trying without success to line up the Fautasi, Lt. Governor Lemanu Peleti Mauga decided to call off the race.
All nine fautasi captains were advised of a meeting immediately afterwards at the Marine Patrol Division.
At the meeting, captains were informed that the race has been rescheduled for 10 am Monday.
It was stressed that any fautasi not at the starting line at that time, or is ahead of the rest will be disqualified.