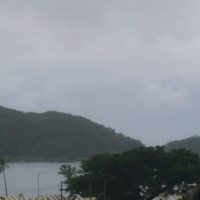 9:00am Saturday: The Flag Day Committee will be going out to check sea conditions after the ava ceremony for Interior Assistant Secretary Doug Domenech which is about to begin at Suiga ula o le Atuvasa.
For now the plan is to to start the race at 2pm as scheduled.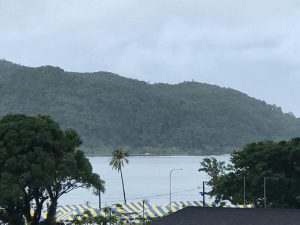 However a final call will be made after the Committee, co chaired by Lt. Governor Lemanu Peleti Mauga and Secretary of Samoan Affairs Mauga Tasi Asuega, after they've checked out sea conditions.
It has been a wet and breezy morning due to two weather systems combining, a trough and a front of cold air no rain.
The Weather Service Office is continuing a small craft advisory and a high surf advisory.
Swells are averaging 7 to 9 ft but are expected to dimish by tomorrow.