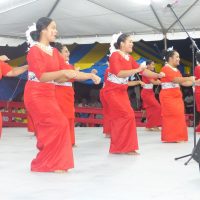 Today is the last day of the 2018 Flag Day BizFest at Suiga ula o le Atuvasa with businesses, government agencies and private organizations showing off locally made products and a range of services.
Everything from how to make your house safe from hurricanes and floods, to saving water and electricity, to protecting your family from mosquito borne diseases, to growing vegetables in a box,
And there's fish and lobster and a variety of food.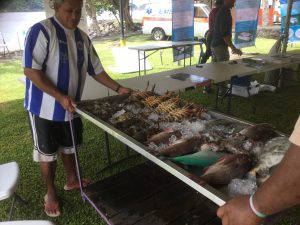 The BizFest is on from 9am to 4 pm.
As the sun is going down, a prelude for this evening's Flag Day Performing Arts Festival will feature South Pacific Academy students and Banned from the Sun.
A prayer service to open the entertainment will be led by Rev Alapi Eti of EFKS Ierusalema Fou
The line up of entertainment for this evening:
EFKS Ierusalema Fou Youth
Ave oe Fetuao Tafuna Methodist Youth
CCCAS Vaitogi Youth
Methodist Youth leoeloea
Poloa CCCAS Youth
Malaeloa Methodist Youth
Nuuuli Methodist Youth
Fagaitua Catholic Youth
Pearls of the Pacific
Closing remakrs will be delivered by Lt. Governor Lemanu and Catechist Esitio Savelio of the Fagaitua Catholic Church will give the final prayer.