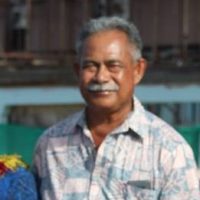 Samoa's biggest coconut oil producer has secured what is seen as the most lucrative coconut product export deal ever.
According to the Samoa Observer newspaper, local company Pacific Oil is joining forces with one of the world's biggest soap producers, Dr Bronners.
According to its website, the company, based in Vista, California was founded in 1948, and it is still family-owned and run.
"Dr. Bronner's honors its founder's vision by continuing to make socially & environmentally responsible products of the highest quality, and by dedicating our profits to help make a better world," said the company site.
Pacific Oil Managing Director Fanene Samau Sefo said it has taken more than 18 months to get the partnership organized.
He told the newspaper that even though they have been in the oil export market for some time, it has been hampered by low commodity prices.
"With the new joint venture, we are now paying a much higher price for copra than we ever used to because the price is now good," he said.
The company spent the good part of the last 16 months converting local farms to certified organic farms and so suppliers will now also increase.
With an increased market Pacific Oil has been working with Samoa's Ministry of Agriculture to increase the sizes of coconut plantations through replanting schemes that offers incentives to farmers.
The first shipment of organic oil to Dr Bronners is expected to leave Samoa at the end of the month.