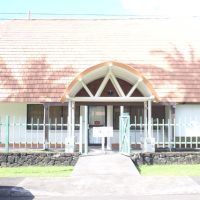 On this first day of the Fono after a four- week recess, Cyclone Gita related issues were on the minds of several House members
Rep Vesi Fautanu called for a hearing on the capability of the National Weather Service to issue accurate information about cyclones and other weather events.
It was his opinion that the weather office did not provide good information about the cyclone before it happened and as a result people were not well prepared for it.
Rep Timusa Lam Yuen also asked why the emergency warning center was not activated for Gita.
He said there have been lots of training for disasters and he would have thought the recent cyclone would have been the time to sound the sirens.
He said there's no use raising concern about a possible missile threat from North Korea when the Department of Homeland Security isn't prepared for  more likely events like cyclones.
Rep Vailoata Amituana'i also asked that the ASTCA Director be included as a witness for this hearing.  He said phone communication plays a critical role during a disaster but there were problems with ASTCA's service.
Vice Speaker Fetu Fetui who led today's House Session in the absence of House Speaker Savali Talavou Ale who's off island, recommended that the House begin with questioning of the Meteorologist in Charge at the National Weather Service.
A hearing is being planned for next week but it wasn't made clear who the witnesses will be.