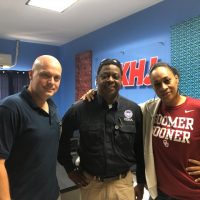 This morning on the KHJ morning show, FEMA announced the opening of a Disaster Recovery Center…
Play Audio
FEMA's external affairs officer Victor Inge theere.
The DRC is at the DYWA center in Pago Pago and opens today from 8am to 4:pm for those who were pre-registered in Ottoville.
Numbers accepted today are 0001-0118 while tomorrow is 0119-0236.
FEMA asks that you bring photo ID and description of damage, and contact information.