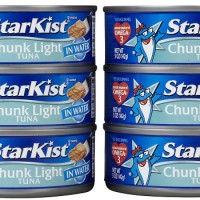 American Samoa's tuna industry could see canning costs rise, if President Trump's just-announced steel and aluminum tariffs are passed along by can-manufacturers, as expected. American Samoa's Congresswoman is concerned.
KHJ News Washington DC correspondent Matt Kaye reports…
From autos to machinery and tools, to the most basic consumer products such as food containers, the impact of the president's 25-percent tariff on steel and 10-percent on aluminum, that take effect in two-weeks, will be sweeping.
The Can Manufacturers Institute here, says its early calculations are the tariffs will increase the cost of 115 billion food, beverage and aerosol cans by nearly 1-cent, or 1.5 billion-dollars the industry and consumers will pay to the US Government, as import tariffs are passed down the supply chain.
Congresswoman Aumua Amata Radewagen has already started talks with Starkist Samoa and American Samoa's vital tuna industry…
Play Audio
The canning industry is strongly urging President Trump to exempt the specific steels and aluminum products used to make food and beverage containers.
42-percent of tinplate steel for food cans and 60-percent of primary aluminum used in beverage cans, is imported.
The Can Manufacturers Institute warns that consumers, including tens of millions in food-insecure households or on food stamps, and thousands of can industry workers will ultimately "pay the price" for "punitive" import tariffs.
Congresswoman Radewagen is concerned…
Play Audio
Radewagen says Speaker Ryan and his state's governor, Wisconsin's Scott Walker, have already warned, the tariffs could hurt the canning industry in Wisconsin.
Amata says, "we don't want to see an increase in costs for our cannery and the fishing industry in American Samoa."