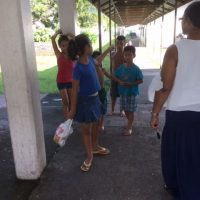 Residents now living in classrooms at Tafuna Elementary School are thankful to have a roof over their heads,  About 80 people have taken up temporary residence at the school, and they come from all over Tuala-uta and Nu'uuli.
One family of nearly 40 made up of several couples and their children have been split up at the Tafuna elementary shelter and LDS church stake centers.
When KHJ News visited the shelter this morning, children were playing after breakfast, babies were crying and some adults were sleeping.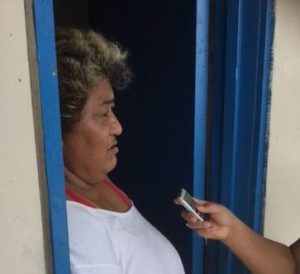 Telesia Sami from Fagaima said their home was unlivable and she was at the shelter her 80 plus father and 70 year old mother and her children and husband.
She said she's thankful that the government made available the school buildings to house them.
She said what they need most are clothing as tall their clothing got wet.
The family with 40 members seeking shelter at Tafuna and the church centers said they needed clothing and bedding.
The DOE School Lunch Program is providing three meals a day for those housed at the shelter.
Samoana High School has a larger number of residents whose homes were totally or partially damaged by Gita.
The children housed at Samoana got a treat yesterday when Principal Rod Atafua and staff served ice cream.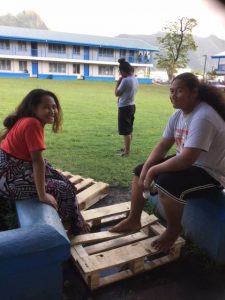 Val Tuilefano, Director of the Red Cross  says families who were displaced by the damaging winds of Tropical Storm Gita and the rain began seeking help from the Red Cross yesterday.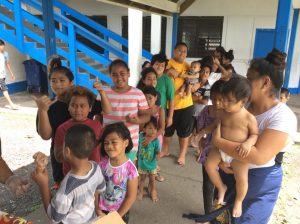 Play Audio