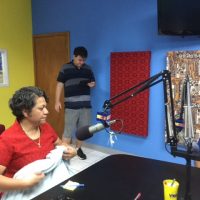 Questions on the mind of residents at this time, has Tropical Cyclone Gita has passed?
Should we expect stronger winds to come?
Meteorologist Carol Maafala Baqui of the National Weather Service says this is a different kind of storm than what's we've experienced in the past.
Gita is combining with an active monsoon trough and that is generating winds of up to 70 miles per hour and heavy rain.
Residents should brace for much stronger winds by early afternoon.
Play Audio